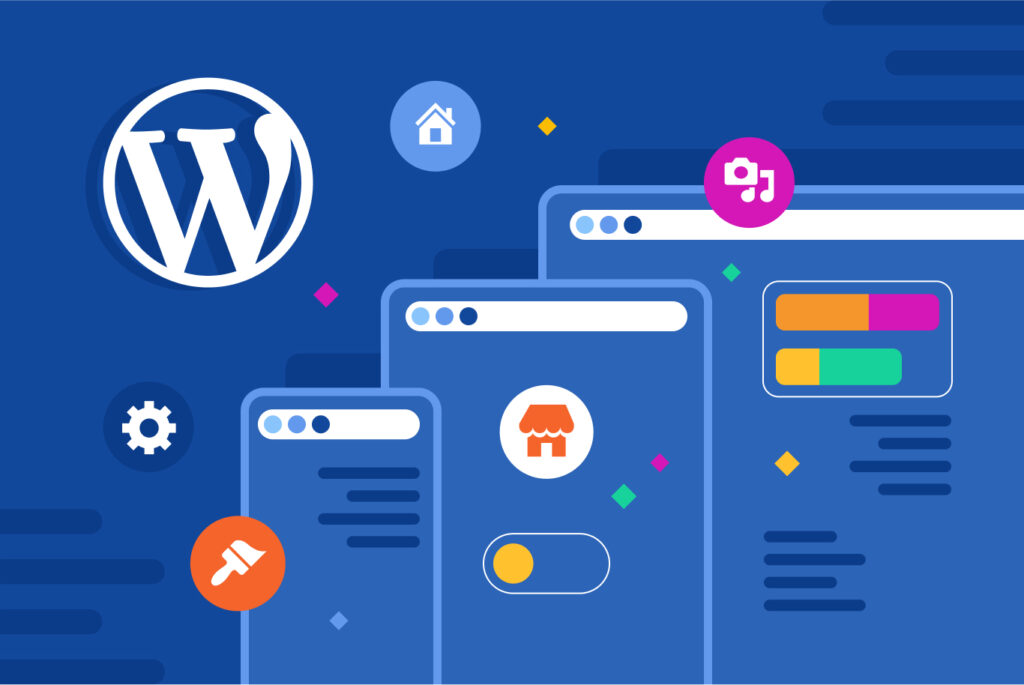 Mastering WordPress
WordPress powers over 40% of the internet, making it the most popular content management system in the world. Whether you're building a personal blog, an e-commerce store, or a business website, WordPress is a versatile and powerful platform that can help you achieve your goals. With its user-friendly interface, extensive customization options, and search engine optimization capabilities, WordPress is a essential tool for anyone looking to establish a strong online presence.
Getting Started: Installing and Navigating WordPress
The first step to mastering WordPress is to install it on your web hosting account. Many hosting companies offer one-click installation options, making the process quick and easy. Once installed, you can log in to your WordPress dashboard, which is where you'll manage your site's content, settings, and appearance. The dashboard can seem overwhelming at first, but it's organized into different sections that are easy to navigate.
From the dashboard, you can create new pages and posts, upload images and other media, and manage your site's comments and users. You can also customize your site's appearance by selecting a theme, which determines the layout, colors, and fonts of your site, and by adding plugins, which provide additional functionality. Some essential plugins to consider include Yoast SEO, Jetpack, and WPForms.
Customization: Themes, Plugins, and Widgets
Customization is where WordPress really shines. With thousands of free and premium themes to choose from, you can create a site that looks and functions exactly how you want it to. When selecting a theme, consider factors such as its responsiveness, ease of use, and compatibility with plugins. You can also customize your theme's design by adding your own CSS code.
Plugins are another essential tool for customizing your WordPress site. They allow you to add features such as contact forms, social media sharing buttons, and e-commerce functionality. Some popular plugins include WooCommerce, Contact Form 7, and W3 Total Cache. Widgets are similar to plugins, but they are small blocks of content that can be added to your site's sidebar or footer. Examples of widgets include recent posts, social media feeds, and search bars.
Optimization: Tips and Tricks for a High-Performing Site
A high-performing site is essential for attracting and retaining visitors. WordPress offers several tools for optimizing your site's performance, such as caching plugins and image optimization plugins. You can also improve your site's load speed by minimizing the number of plugins you use and by selecting a reliable hosting provider.
Search engine optimization is another important aspect of optimizing your WordPress site. The Yoast SEO plugin is a popular tool for optimizing your site's content for search engines. It provides a checklist of best practices for on-page SEO, such as optimizing your content for keywords and adding metadata to your pages and posts.
Finally, security is a crucial consideration for any WordPress site. You can improve your site's security by using strong passwords, keeping your WordPress and plugin versions up to date, and installing a security plugin such as Wordfence or Sucuri.
In conclusion, mastering WordPress requires a combination of technical skills, creativity, and attention to detail. With the right tools and resources, however, anyone can create a beautiful and high-performing website on this versatile platform. Whether you're a blogger, business owner, or developer, WordPress offers endless possibilities for customization and optimization. By following the tips and tricks outlined in this guide, you'll be well on your way to becoming a WordPress pro.
Links