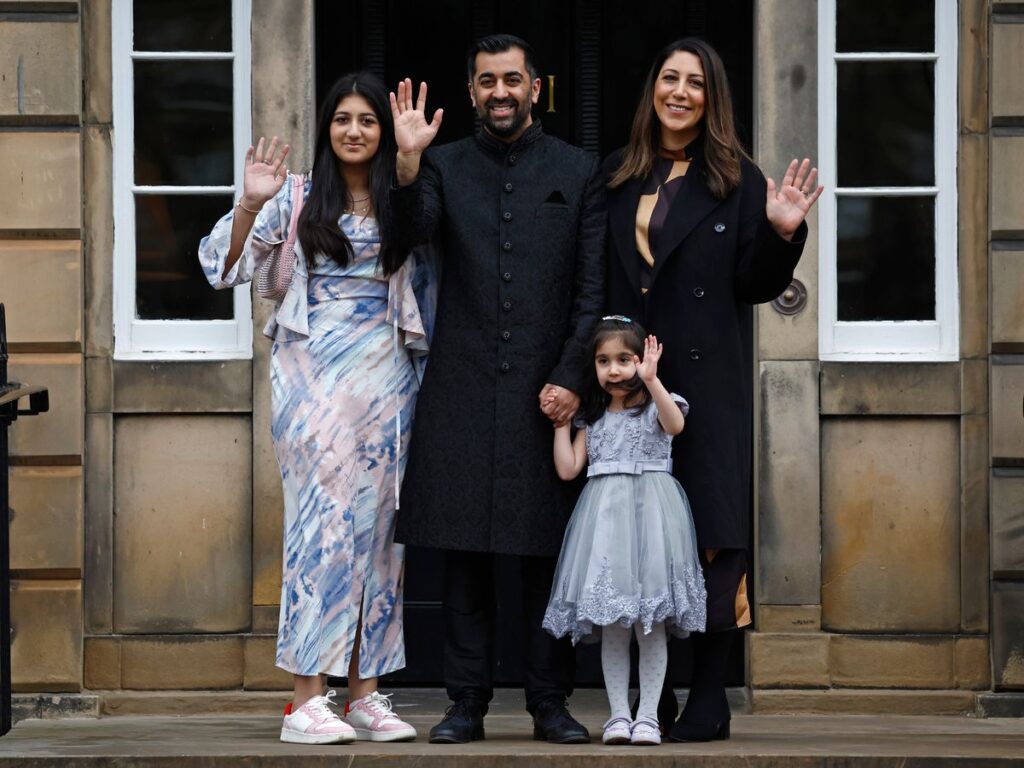 In a historic moment for Scotland, Humza Yousaf has become the first Muslim leader to be elected in the country. This win marks a significant milestone in the country's progress towards greater diversity and inclusivity. Yousaf, a long-time politician and a prominent member of the Scottish National Party, has vowed to lead Scotland towards a new era of progress and prosperity. Let's take a closer look at this momentous event and what it means for Scotland.
Scotland makes history: First Muslim Leader elected!
Scotland has always been known for its progressive and forward-thinking approach, and with the election of Humza Yousaf, the country has further cemented its position as a leader in diversity and inclusion. This win shows that Scotland is willing to embrace change and welcome people from all walks of life. Yousaf's election is not just a win for the Muslim community but for all those who believe in equality and justice.
Humza Yousaf leads Scotland to a new era!
As the new leader of Scotland, Yousaf has promised to work towards creating a fairer and more prosperous society for all its citizens. He has been a vocal advocate for issues such as climate change, human rights, and social justice. Yousaf's leadership is expected to bring a fresh perspective and new ideas to Scotland's political landscape.
Breaking barriers: Humza Yousaf's historic win!
Humza Yousaf's election as Scotland's first Muslim leader is an extraordinary achievement, one that has broken many barriers and shattered many stereotypes. His win sends a strong message to the world that Scotland is a country that is open-minded and forward-thinking. Yousaf's victory is a testament to his hard work, determination, and commitment to his community.
Celebrations galore as Scotland paves the way!
The news of Humza Yousaf's landmark victory has been met with widespread celebrations across Scotland. People from all backgrounds and communities have come together to celebrate this historic moment. Many have praised Yousaf for his leadership, vision, and dedication to the people of Scotland. His win has given hope to many who feel marginalized and underrepresented in society.
Humza Yousaf's election as Scotland's first Muslim leader is a momentous occasion that will go down in history. It is a shining example of Scotland's commitment to diversity, inclusion, and progress. Yousaf's leadership is expected to bring about positive change and set the course for a brighter future for Scotland. As we celebrate this historic win, let us also remember that there is still much work to be done to create a truly equal and just society. But for now, let us bask in the joy of this moment and revel in the knowledge that anything is possible.